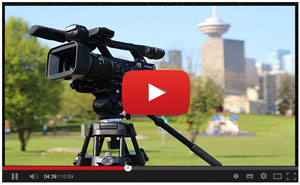 ---
"RUN AND GUN" LIVE MULTICAMERA VIDEO DOCUMENTATION AND CINEMATIC STORY DRIVEN DOCUMENTARY VIDEO EDITING

PROFESSIONAL VIDEOS AND SERVICES FOR SMALL BUSINESS ENTREPRENEURS, PRESENTERS AND PERFORMERS

Along with the artists, events and people I feature in the documentary videos I produce under the Documonkey.TV banner I offer freelance video production services for live business and music events including event video documentation, full coverage multi-camera recording, webcasting and promotional documentary video work to to create video content for clients, entrepreneurs, presenters and performers.

Adding this video content to you online and business presence will give you


A stronger voice with a greater reach
Allow you to showcase your expertise creativlty and personality
Increase your visibility
increase your online searchability

increase clent engagement and feedback
provide avenues for fundraising
entertain, educate and inspire others
all for a relatively small investment.
---
MY CORE VIDEO PRODUCTION SERVICES
Video documentation and Post Production
Artist Spotlight and EPK Documentary work
Event Keynote speechs and talk videos.
Business video pitch orTestimonial videos
Webcast and streaming video.
In Studio Post | Editing and "Packaging" for release online or content to share on

Audio Video Support and equipment rental

PAST CLIENTS INCLUDE

PRODUCE THE VIDEO WHICH SHOWS THE WORLD YOUR SKILLS, TALENT AND EXPETISE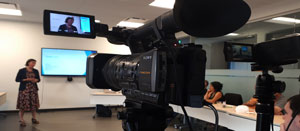 Using full coverage
MULTICAMERA LIVE VIDEO RECORDING
along with "run and gun" shooting techniques I can capture the whole event on camera without missing any key moments - then edit that footage to create online video content of your presentation or performance to share or publish online, Including videos of Keynote Speakers, Seminars, entreprenuer business presentions as well as live music performance gigs and concerts.

OR TELL YOUR STORY AND HELP YOU CONNECT TO YOUR AUDIENCE, FANS AND PROSPECTS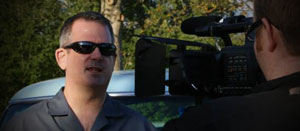 ...Or I can use a Cinematic Story telling and shooting approach to engage your audience, clients and prospects using DOCUMENTARY STYLE EPK SPOTLIGHT VIDEO VIGNETTES and

PROMOTIONAL VIDEOS

. Videos such as these promote trust and confidence and a deeper connection to people, artists, projects and businesses. Videos of this type Include interviews, elevator pitches, client testimonials, product explainers, and crowdfunding,


CRAFT YOUR MESSAGE TO ENCOURAGE ENGAGEMENT, CONNECTIONS AND SALES.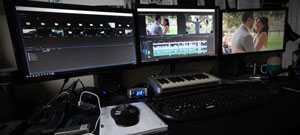 Let us fine tune, tweek and "package" your message in studio during POST PRODUCTION Here we craft, refine and polish your video message by editing, color grading, adding on-screen titles, credits, credentials , sponsor logos and end with a CALL-TO-ACTION leting your prospects know how to reach you and engage with you.
OUTPUT YOUR FINAL VIDEO

in ANY format to release on any website , social media, crowd funding or publishing platform